UAV for Disaster Management and Mittigation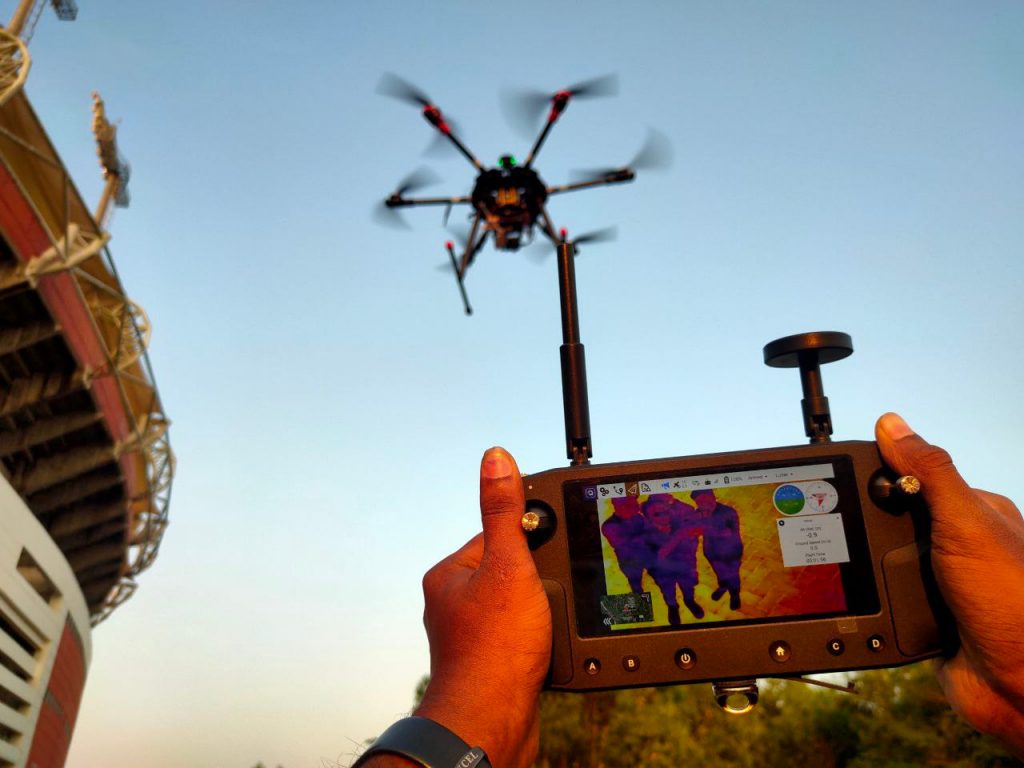 Thermal, or infrared, sensors enable drone operators to see invisible temperature data. Thermographic sensors mounted to drones capture radiometric data from commercial rooftops, wildfires, solar plants, and other locations.They can navigate tough areas such as tall rooftops and large industrial sites to identify hot and cold spots and gather precise temperature data, all while keeping pilots a comfortable and safe distance away from the action.
The video was streamed using a thermal camera (Flir Vue Pro R). The Vue Pro R gives drone operators power to gather accurate, non-contact temperature measurements from an aerial perspective.The Accessory Port control camera works in flight by connecting with the drone's control system, in addition to MAVLink compatibility for image geotagging.
A custom designed gimbal for mounting the camera into drone. The Herelink transmitter facilitates video streaming and the streamed video is shared to a laptop via Herelink transmitter hotspot. Herelink is a remote controller, ground station, and wireless digital transmission system designed for use with the Cube Autopilot, Ardupilot, or PX4 flight controllers. With the help of the YOLOV5 object detection model, it is able to identify a person in the streaming video. After the human has been identified, the location of the drone or person can be saved as a file.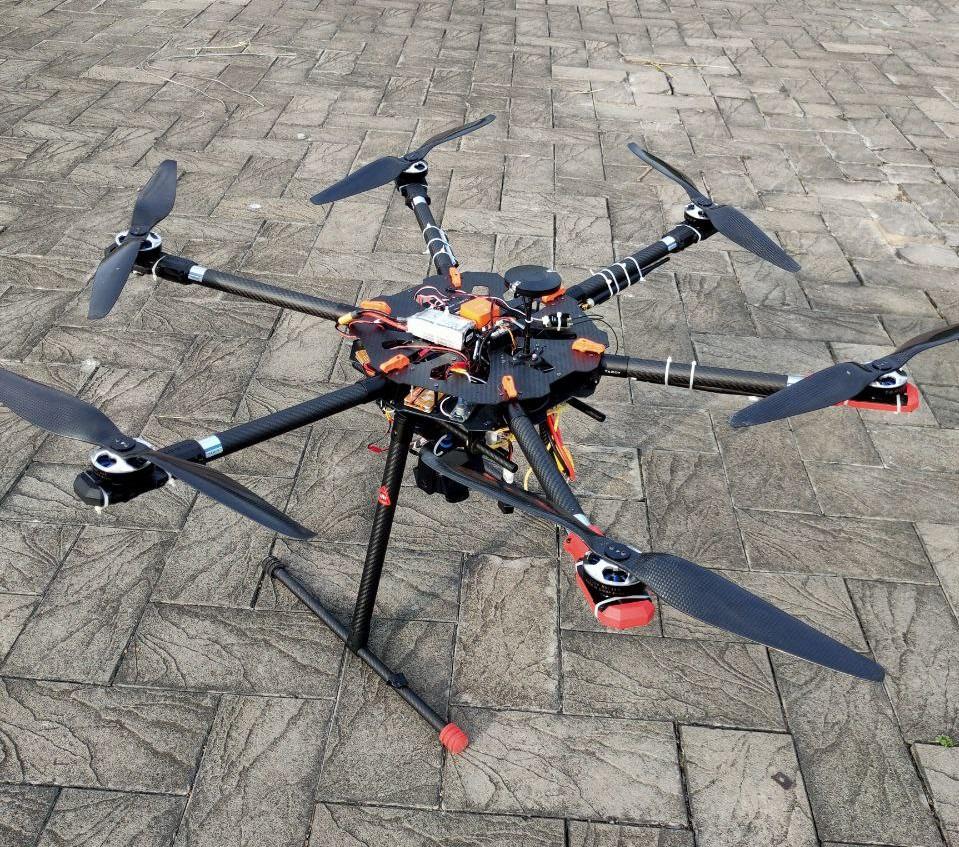 Technologies used:
Hardware : frame: tarot x6, wheelbase:690 mm,motor:340 KV,propeller:18 inch,ESC:40A , 6S,battery capacity:22000 mAh:all up weight6.5 kg,payload weight (Camera):112.5 g,flight time:20 minutes:camera resolution:24.3 MP
Software : mission planner, Q ground control , yolo v5 object detection algorithm
Communication : mavlink protocol