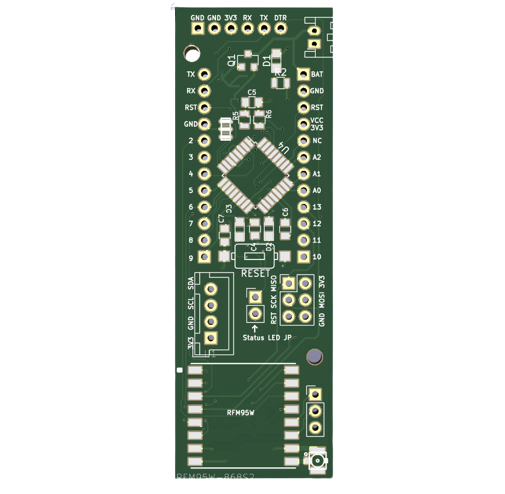 ULPLoRa v2.1 is an impressive ultra-low-power development board that seamlessly combines the capabilities of an Arduino Pro Mini with the RFM95 LoRa radio module. This innovative board is built around the robust ATMega 328P chipset and employs the RFM95 radio module to enable LoRa connectivity, making it an ideal choice for IoT and wireless communication projects. ULPLoRa v2.1's compact form factor and conveniently accessible GPIOs, UART, SPI, and I2C peripherals make it exceptionally user-friendly for rapid prototyping and testing. Whether you're an experienced developer or just starting, this board empowers you to effortlessly bring your IoT ideas to life with minimal power consumption, promising a bright future for energy-efficient, long-range wireless applications.
Product Features
Based on RFM95 LoRaTM Modem.
Arduino Pro Mini 3.3v 8Mhz
Consists of UART, GPIO's, SPI and I2C connectivity.
Sleep current - 4-6uA, Standby current - 5mA, Transmission current - 120mA.
LoRaWAN™ 1.0.3 Standard support
Global LoRaWAN™ bands supported (IN865, EU868)
168 dB maximum link budget.
+20 dBm - 100 mW constant RF output vs. V supply.
127 dB Dynamic Range RSSI.